Analytics - Data Transfer
---
#ServerlessTips - API Management
In this article, we will focus on the Data Transfer widget of the API Management Analytics Dashboard. As shown in this diagram, Data Transfer represents how much outbound data has been transferred from your APIM instance over a certain period.

If your APIM instance has to server the consumers with a large volume of data, you should keep an eye on this metric. It would help if you also made sure that not a single consumer is consuming larger portions of the total data, which would impact other consumers of the APIM instance.
An APIM policy can come in for rescue to limit consumer data usage. A policy on "set usage quote per key" ensures each subscription key (representing API consumers) would have a certain quote that they cannot exceed over a defined period. At the expiry of this period, the quote resets, allowing the consumer to get data again.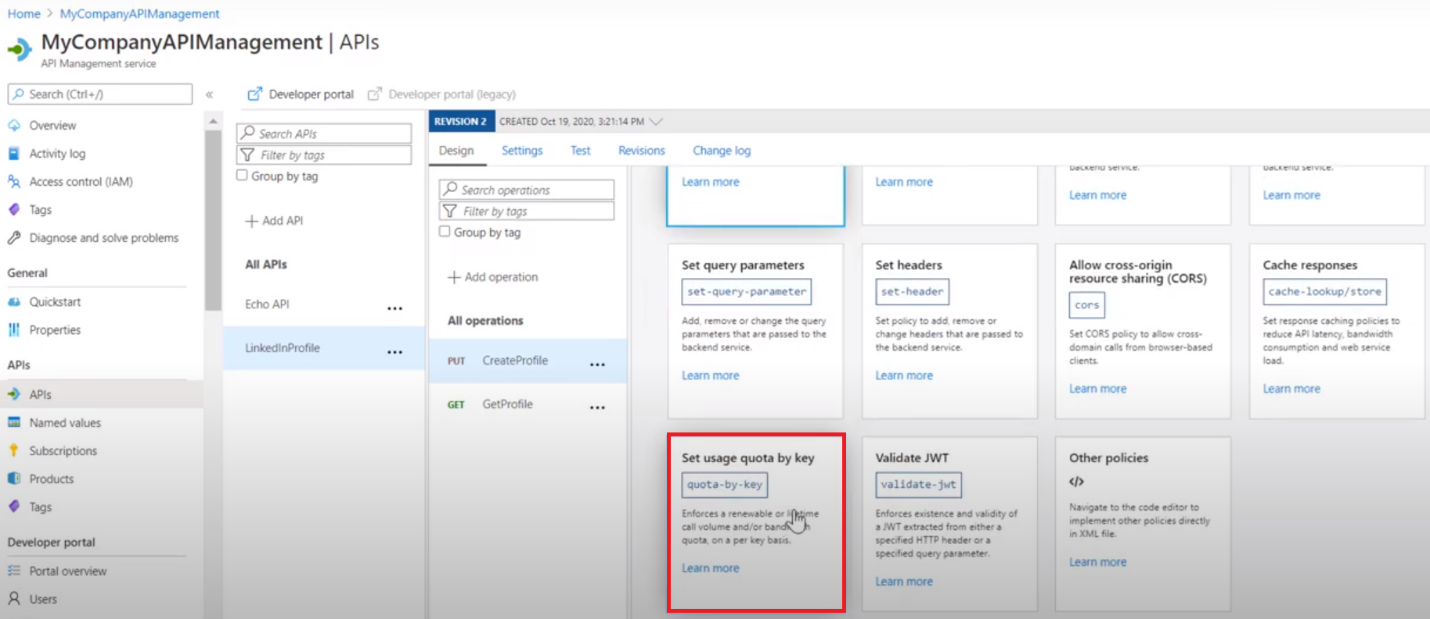 As any other APIM policies, you can apply "set usage quote per key" policy, at any scope of your APIM.
Was This Article Helpful?
---