Create an Alert for Azure API Management
---
In this article, we're going to create an Alert for Azure API Management. You can use Alerts to notify you when a specific condition has met. Alerts is a crucial monitoring feature as no one would be looking at the APIM dashboard 24/7 to see if there's something wrong. Instead, you want to create a set of alerts based on critical metrics that are important for you. Then when these metrics exceeds a certain threshold, you're going to receive an alert as defined. Follow these steps to create an alert.


Then, go ahead and select the condition for your alert, then select capacity metric.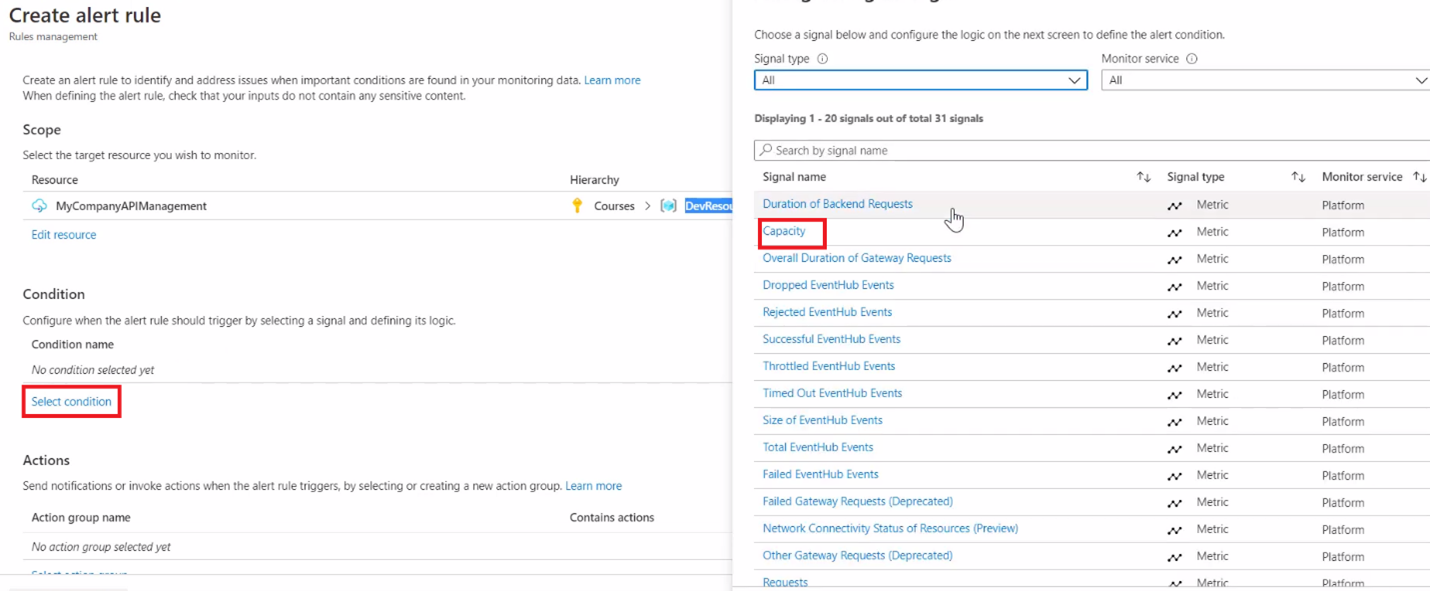 Then, you need to specify the threshold value, granularity period, and the frequency of evaluation.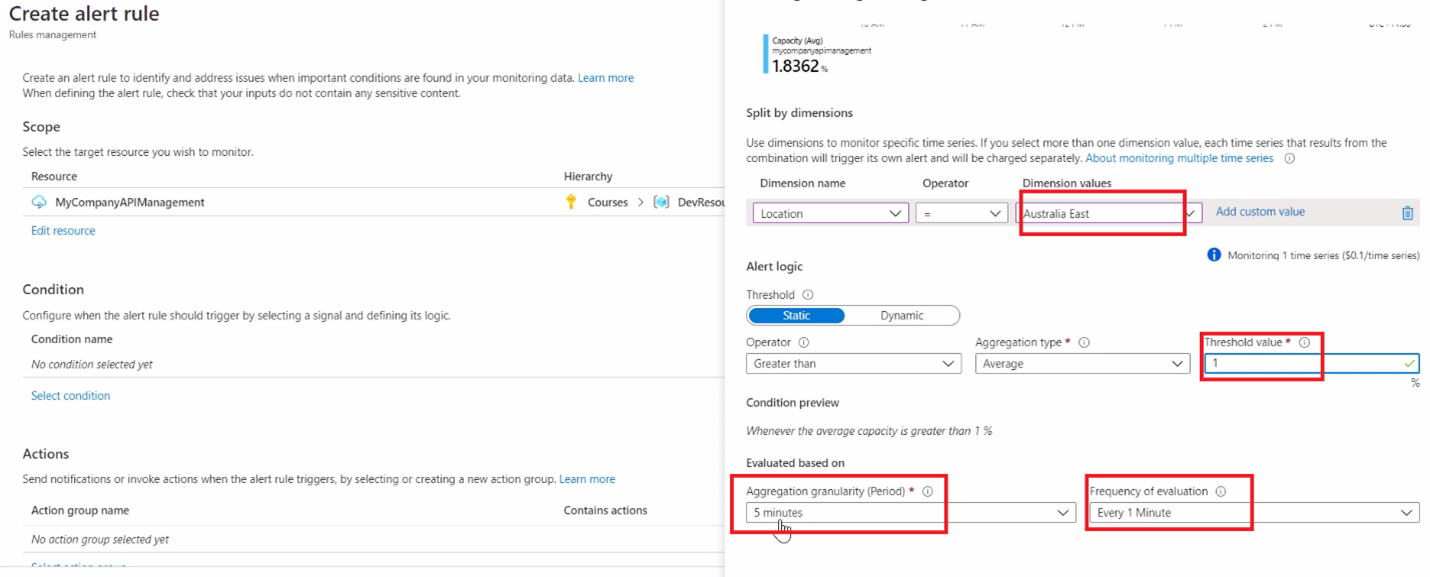 You need to specify the action group that would receive this alert and select the severity level of this alert. The severity level helps the action group determine the alert's criticality, and you'd need to specify this carefully. If you have all Alerts with Severity-0 (critical), then the critical Alerts might get missed with other non-critical alerts. Here's the Severity level guide that you should consider when specifying the severity level for your Alerts.
Severity-0: Critical
Severity-1: Error
Severity-2: Warning
Severity-3: Informational
Severity-4: Verbos
---
Was this article helpful?
---
What's Next
---