Sharing Flows using Send A Copy
---
#ServerlessTips - Power Automate
Sharing flows with teammates is a good way to reduce the risk of someone departing an organization and leaving an important flow in a bad state. While this may seem like a good thing, it does create some additional risks. For example, when someone shares a flow with another person as a co-owner, that person has access to the original owner's connections that exist in that flow. If a person had bad intents, they could use the original owner's connection(s) to connect to systems on their behalf and, potentially, without them knowing about it.
But, what if I am interested in leveraging someone else's flow logic, but in the context of my credentials? In this situation, using the Send a copy feature is a great option.
Using Send a copy, provides a user with the ability to share their configuration, but not their connections/credentials.
It works similarly to the public template gallery on the flow portal, where users have shared their logic, but not their underlying connections.
To illustrate this concept, John, has a flow that he would like to share with Kent. John needs to ensure that he has a working flow and then he can share it by selecting it from the My flows experience and then selecting Send a copy from the ribbon.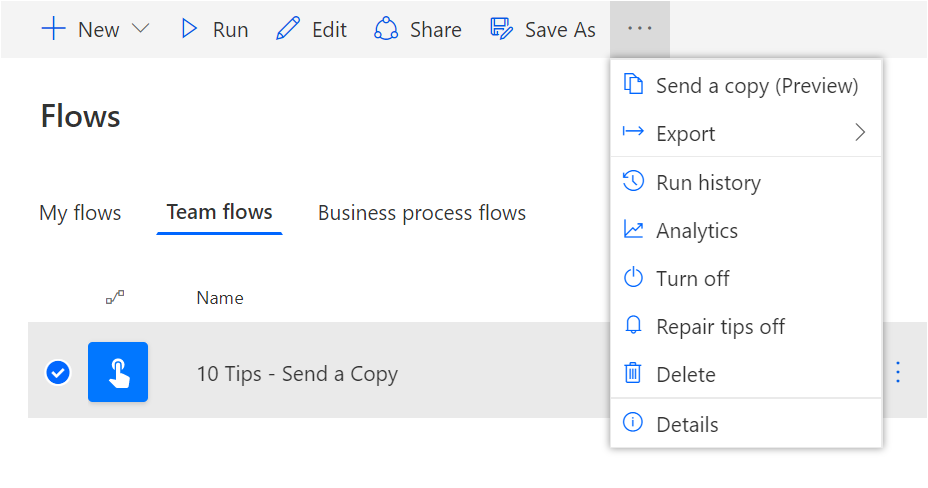 John now can modify the title of the flow, provide a description and then provide a list of email addresses that should receive a copy of this flow.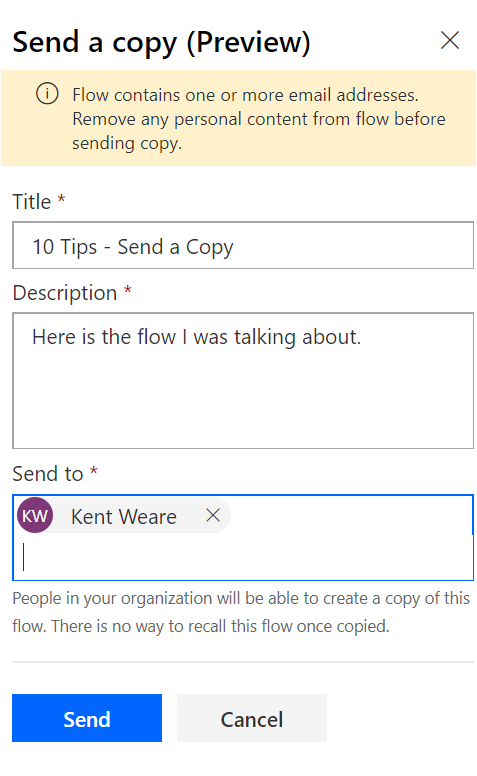 Upon John clicking Send, Kent will receive an email from Microsoft indicating that John Doe has shared a Flow template. When Kent clicks on the Create My Flow button, the flow portal will open and Kent will have the ability to provision the flow.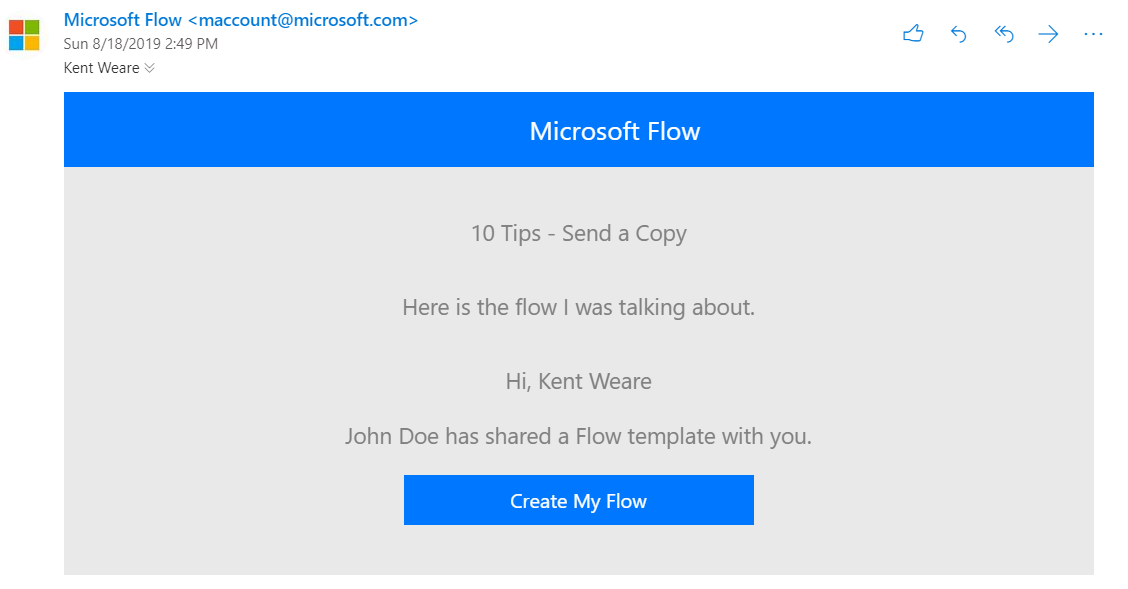 Since this is a copy of the original flow, Kent will need to provide connections and then click on Create Flow.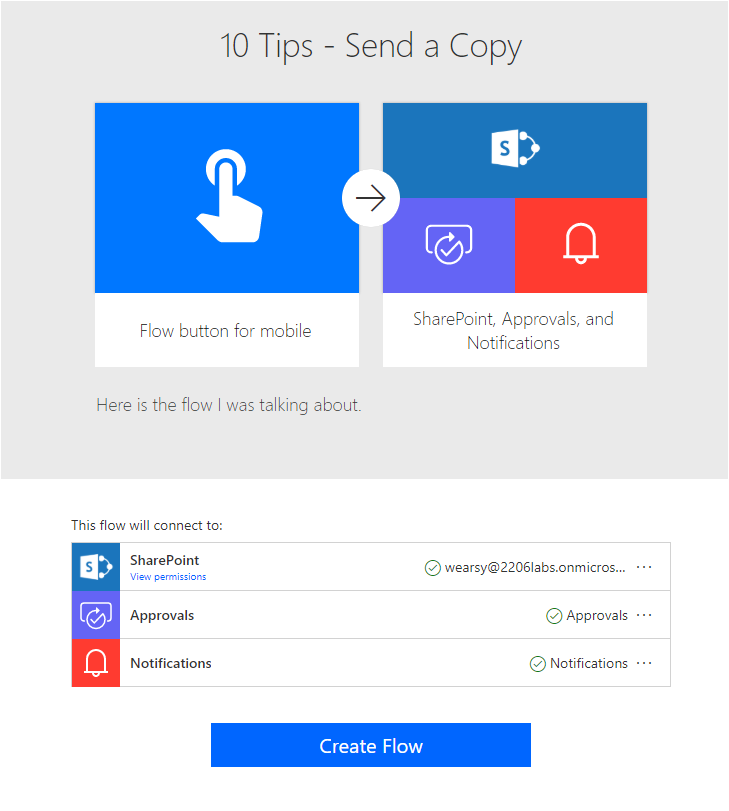 Kent is now able to make any changes in the flow, as required. At this point, John and Kent's flows are disconnected and act independent of each other.
Conclusion
Send a copy is a great collaboration feature that allows users to share logic, without worrying about sharing connections which may incur data leakage, if not managed properly.
Was This Article Helpful?
---